"We are always studying new techniques, strategies, and processes to deliver excellent products and take manufacturing to the next level."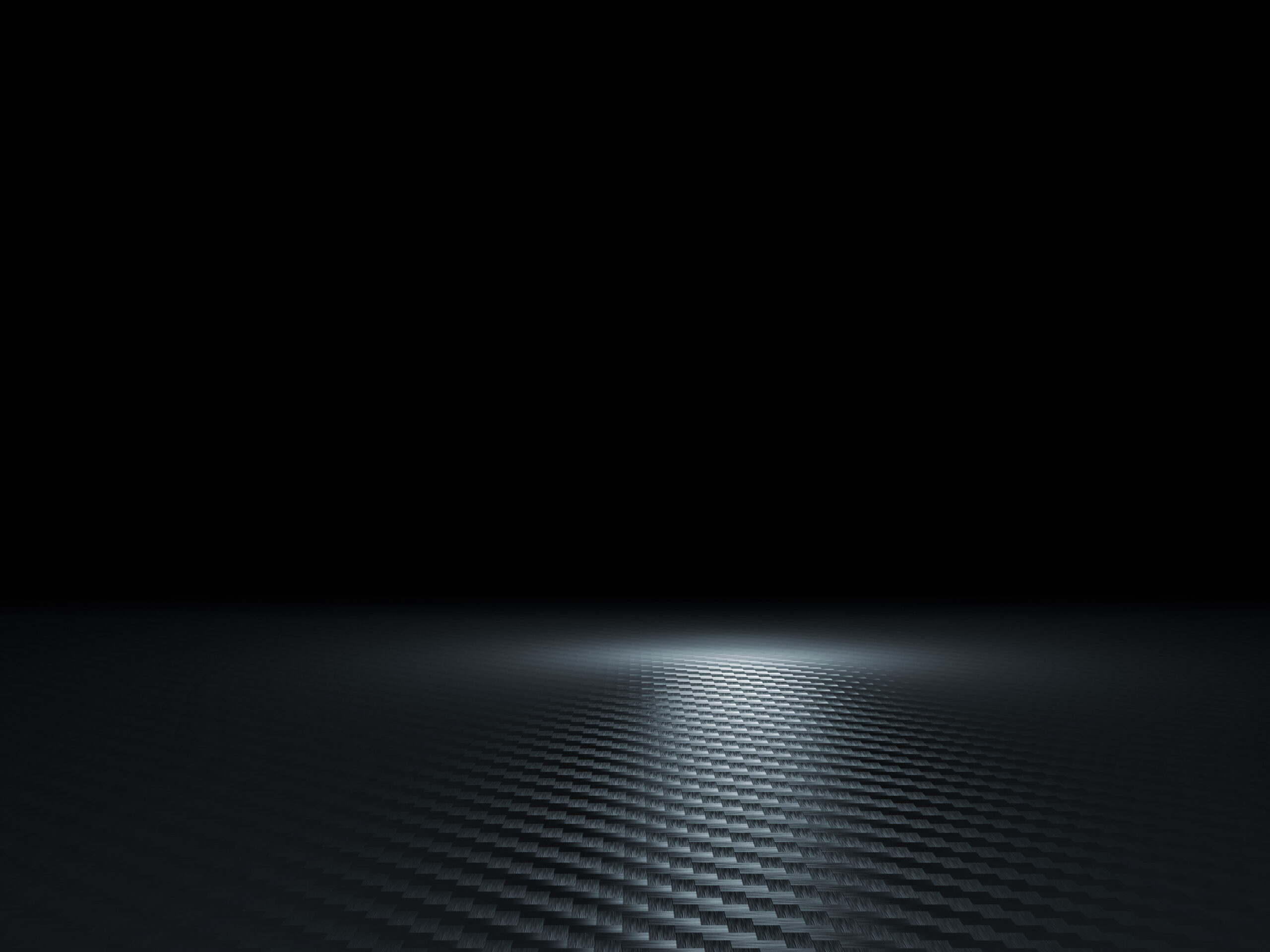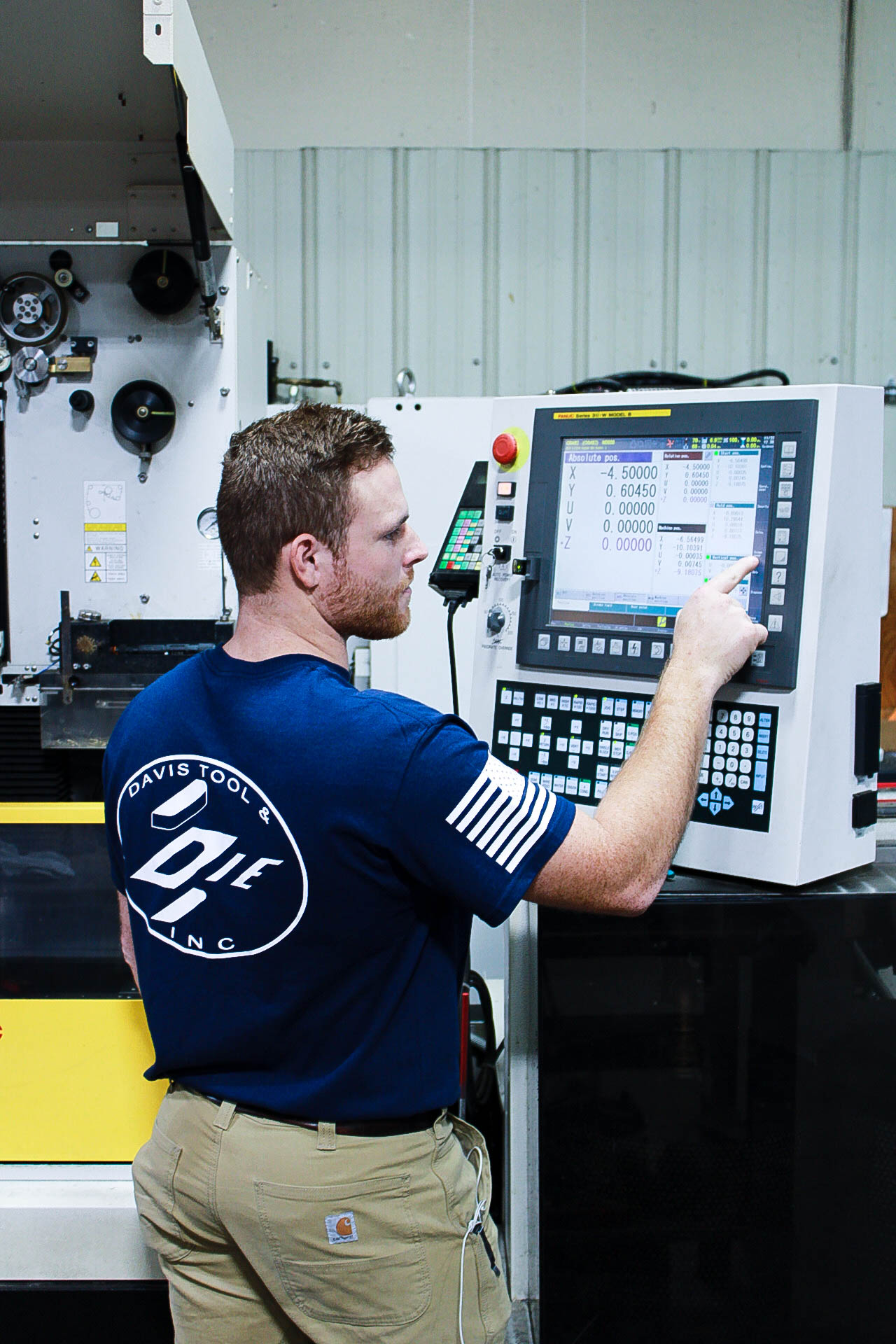 With Davis Tool & Die's long history of machining excellence we have been able to solve many customer problems in Dies, production flow, mechanical issues with tools, new prototypes and ideas, and machining advise.
3D CAD/CAM
Davis Tool & Die engineers and programmers use the latest version of SolidWorks and SolidCam to design and import data from our customers. SolidWorks provides the capability to design complex dies, fixtures, or machines. SolidCam allows us to program all parts and components using 3 and 4 axis simultaneous machining on multiple parts using real time machine tool simulation.
3 & 4 Axis Milling
Our machines, combined with our fixturing, programming, and machining experience, allow us to hit any tolerance and any finish our customers require.  Using 3D milling and advanced fixturing we can hit tight tolerances on complex parts within one ten-thousandth of an inch (.0001) to meet the needs of any industry application – from long thin aluminum parts, hardened extrusion dies, to titanium or stainless steel components and tubes, we can do it all.  From design to machining, our limit is our imagination.
CNC Turning
Davis Tool & Die lathes can hit tight tolerances and cut soft metal like aluminum with ease, hard turn hardened steels such as M4, and even cutting carbide dies and tools
Grinding
In grinding we take light cuts as small as (.0001) using abrasive grinding wheels and stones to hit the tightest of tolerances and deliver excellent finishes on any material such as magnetic hardened steels like 4140, A2, D2, CPM's, M4 and Vanadis, and softer non-magnetic metals like stainless steel, bronze, and aluminum. Our machines have ultra-high precise accuracy and leave high surface finish for machining workpiece materials that are too hard for milling or turning. 
Inspection
We service all inspection needs from advanced fixture certification to inspecting tight tolerance aerospace parts.  Our automated CNC CMMs (Coordinate Measuring Machines), inspection gauge pins, and manual gauge blocks are among our dimensional verification tools.
Our CMMs records and reports data electronically to check tolerances, and reverse engineer parts that may be obsolete or need modification.
Wire EDM
Davis Tool & Die has been utilizing wire EDM (Electrical Discharge Machining) since 1986. We can cut almost any shape or feature into any type of metal. In EDM wire burning we use electricity and (.010") brass wire to hit tight tolerances up to (.0001"). We can cut any desired shape, hole, tapered hole, angle, and compound angle on any metal material.
Vertical CNC Mills- Max machine travel (44" x 21")
Doosan DNM 500, HAAS Super VF2, HAAS VF4, (2) Manual Mills
Doosan DNM 500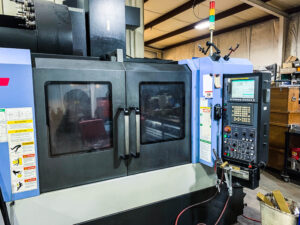 HAAS VF4 with 4th Axis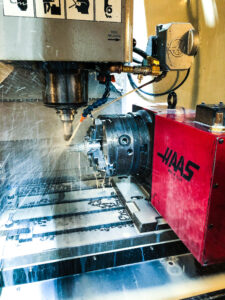 HAAS VF4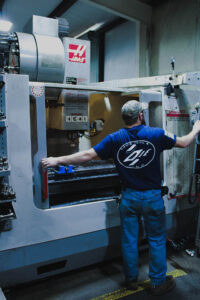 Horizontal CNC Mill
Kuraki KBT-11DX Horizontal Boring Mill, X Axis travel 66", Y Axis travel 40", Z Axis travel 30", W Axis travel 25", B Axis 360 degree rotation
Kuraki Horizontal Boring Mill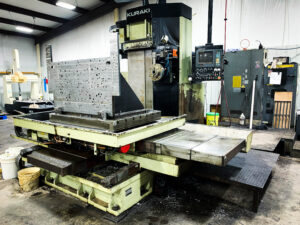 Boring with W Axis on Kuraki Horizontal Boring Mill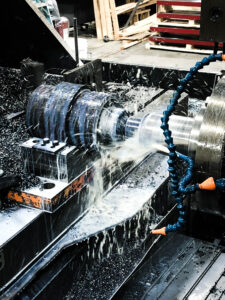 Kuraki Horizontal Boring Mill roughing out a 50' piece of 4140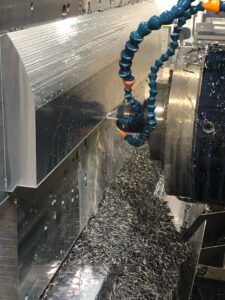 CNC Lathe
Bridgeport, Southwestern TRAK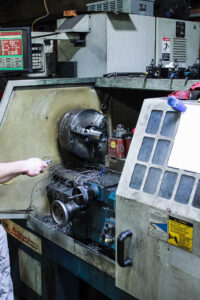 Wire EDM
(2) Fanuc Robocut
Fanus Robocut Wire EDM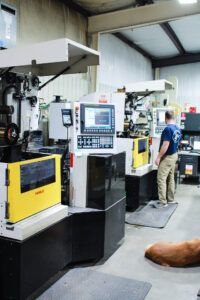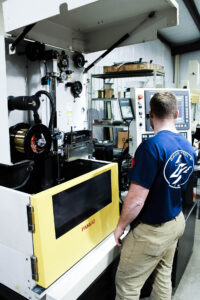 Grinders
Gallmeyer & Livingston, Chevalier, Clausing, Mattison with 42" diameter rotary table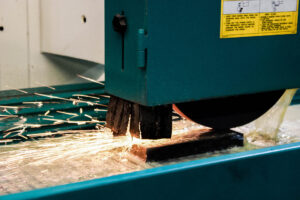 Presses
Toledo 200 ton, Federal 60 ton
Other Machines
Marking with a Laser Engraver, Heat Treating with (3) Ovens, Welding with Miller TIG & MIG